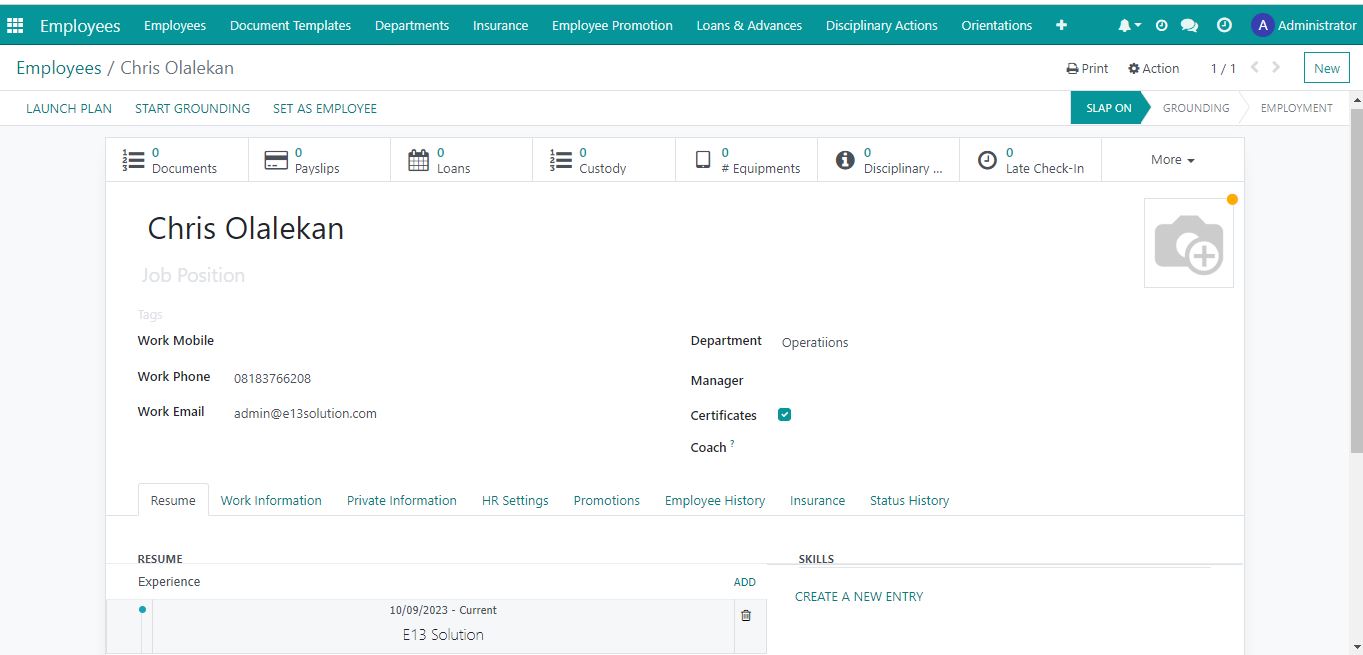 Human Resources for modern companiesAll-in-one: Recruitments, Appraisal, Expenses,
Leaves, Attendances, etc.
Successfully manage your employees
Centralize all your HR information.
Oversee all important information for each department at a glance. Restrict visibility of sensitive information to just HR managers, or make other information public for all employees to see such as employee directory. Receive alerts for any new leave requests, allocation requests, applications, appraisals, and more.
Streamline all your HR processes in one place with our intuitive user interface; you can easily manage your employees and their records, track their performance, monitor their time and attendance, post job vacancies, review resumes, conduct interview, onboard new hires, organize trainings, manage employee payroll and all benefits, manage fleet and HR inventory, manage exit process and generate robust data and analytics
Create employee profiles

Gather all information concerning each employee at one place.

Manage timesheets

Create weekly and monthly timesheets and follow the time spent by your employees on projects.

Manage leaves

Manage holidays, legal leaves and sick days.

Manage contracts

Keep track of your employees' status, job titles, contract type and dates, and their schedule.

Handle attendance

Keep track of your employees' presence at work. HR managers can easily report employees' monthly presence with the menu entry and state.

Dashboards

Get a dashboard per manager.
The nature of work is rapidly evolving as team members do not need to be at the same physical working space before collaborating or communicating effectively. Boost productivity by enabling seamless communication and collaboration among team members with our user-friendly platform. You can easily share documents, collaborate on projects and communicate via chat or video conferencing, all from one place. poorly made then they will think your company as a whole is unprofessional. Each and every part of the organization matters when winning over a new client:
Enterprise social network

Follow employees and documents, join discussion groups, share files, and chat in real time.

Gamification

Design challenges, goals and rewards with clear targets and objectives to drive engagement and reward your employees' performance.

Voice and Video Chat

Recruitment
Turn applicants into employees in just a click.

  Expenses
Let your employees record expenses keep track of them.
Appraisals
Review employees' performance with ease.